The Multiwell-MEA-System consists of four components, which are all designed to be efficient and powerful, while fitting ideally on the lab bench.
24- or 96-well MEA plates
Headstage
Interface board
PC Workstation with software
Up to 96 simultaneous experiments
Up to 1152 recording channels with maximum 50 kHz sampling rate
Easy-to-use setup with automated reports
Integrated stimulation on any electrode
Data acquisition, visualization, and analysis software suite
Outstanding signal quality
USB 3.0 connectivity
Optimized for medium to high throughput screening experiments
Reusable 24- or 96-well plates with 3 or 12 electrodes per well, suitable for all kinds of cardiac or neuronal screening experiments. Optional glass bottoms permit visual examination of the cells with a microscope. Solid PCB bottoms offer a low-cost, high throughput solution.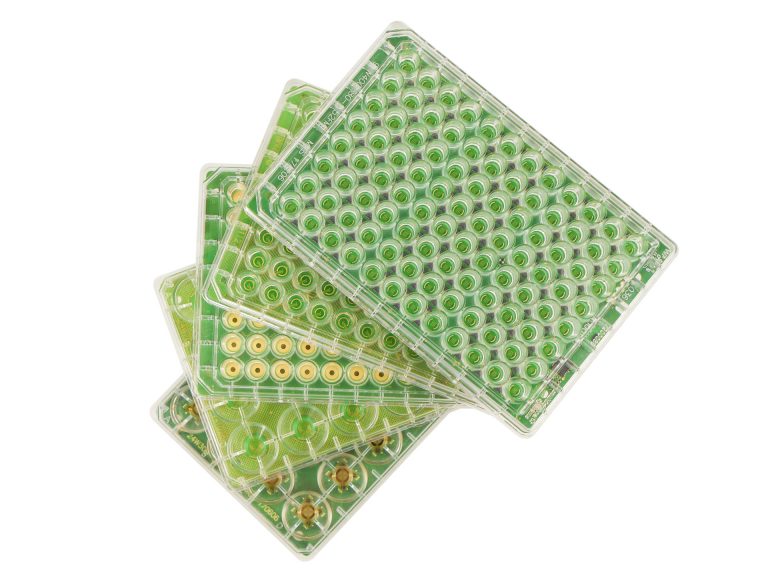 The headstage is the core element of the system. It houses the well plate, amplifies and digitizes the signals, and has an integrated stimulus generator.
The built-in amplifier makes sure that the recorded signals are amplified close to the signal source, thereby minimizing noise. The data is then sampled at up to 50 kHz/channel ensuring excellent data quality.
The headstage also provides an integrated stimulator, which can generate voltage or current controlled stimulation pulses. You can select any electrode for stimulation and design the signal shape via the included software Multiwell-Screen.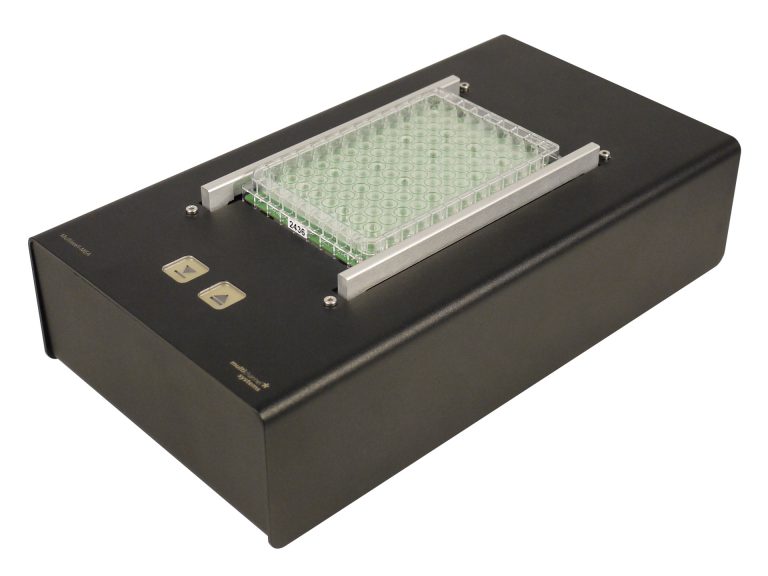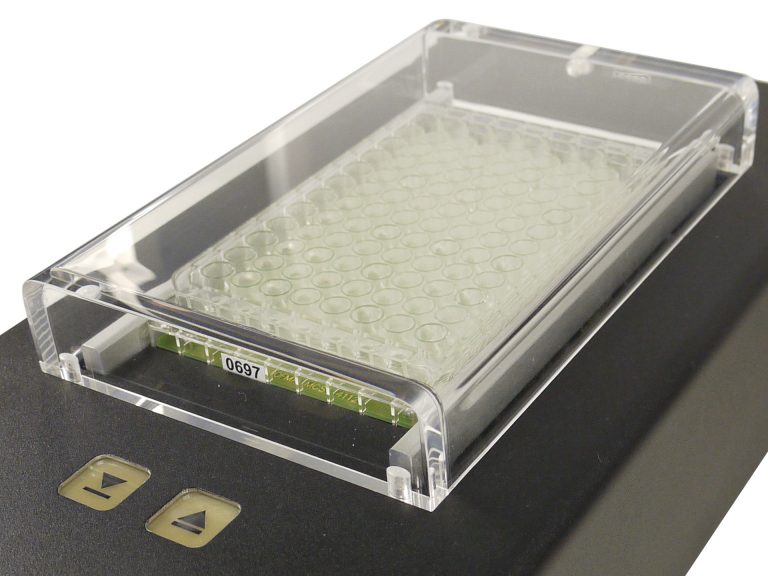 The Multiwell-MEA can be covered with a climate chamber with integrated Faraday cage and an inlet for CO2 which allows noise free recordings and control of pH, temperature and humidity. Additionally, it has an integrated temperature controller which regulates the heating plate right below the well plate.
LED Stimulator for Optical Stimulation
Our 24 or 96 well LED-stimulators allow independent light
activation and inhibition protocols in each well.
For 24 wells, three selectable, high intensity LEDs in varying colors are available per well which are configured according to your specific experimental conditions. The plates minimize well-to-well cross-talk using opaque casting materials, which are highly reflective to gain optimum light output.
In the 96 well version, one high performance LED per well can be chosen according to your individual application demands.
The LEDs can be controlled individually which allows the device to optically trigger opsin-expressing pacemaker cells in cardiac cultures, or perform functional-, reporter- and expression readouts in diverse cell model systems.
The IFB gathers data from the headstage and potentially various external instruments via multiple analog or digital inputs and outputs. High speed data transfer to the PC is ensured with USB 3.0 SuperSpeed connection.
As the heart of the MCS recording platform, the MCS-IFB can also be used with various other MCS headstages for in vitro or in vivo experiments.
As a result, you have the flexibility to switch between configurations for your specific research needs. Establish your experiments using 60 or 120 electrodes with the MEA2100-System, then change to the Multiwell headstage and start high throughput screening.
This perfectly combines both high resolution and high throughput electrophysiology.
PC Workstation and Software
The PC Workstation ensures state of the art data processing speed and the software suite (Multiwell-Screen and Multiwell-Analyzer) allow for efficient experimental design and offline data analysis. Some of the features specific to screening cardiac and neuronal cells include:
Dose-response curves
Field-potential duration
Slope
Peak-to-peak
RR-interval
Spike count
Automated reports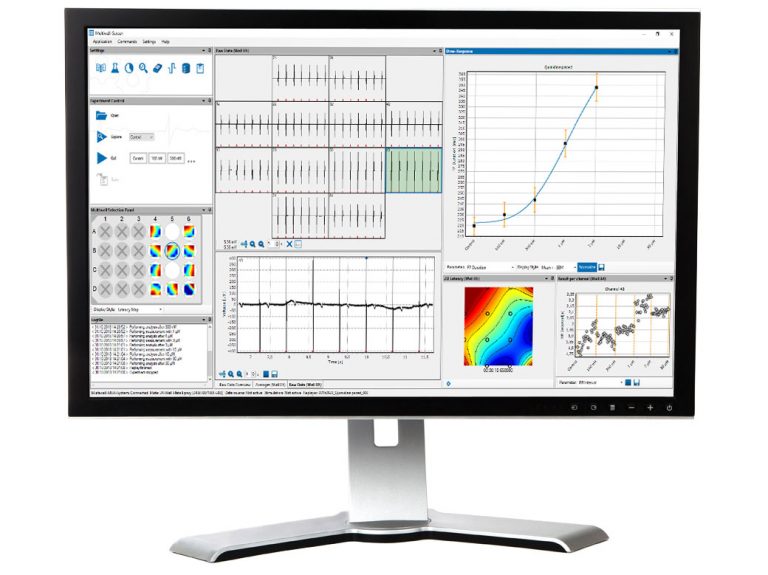 Manufacturer