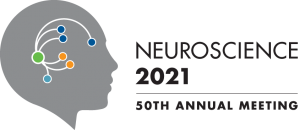 SfN's 50th annual meeting is the premier venue for neuroscientists to present emerging science, learn from experts, forge collaborations with peers, explore new tools and technologies, and advance careers.
One Meeting, Two Experiences — Participate Online, November 8-11, and in Chicago, November 13-16
he Society for Neuroscience (SfN) is excited to announce details for Neuroscience 2021, with opportunities to participate online and in person. SfN's Annual Meeting Focus Group, led by the Program Committee Chairs, has reimagined the digital experience, specifically virtual poster sessions, and we're excited to celebrate SfN's 50th anniversary meeting with neuroscientists around the world at our most inclusive experience to date.
Join the nearly half a million neuroscientists from around the world who have propelled their careers by presenting an abstract at an SfN annual meeting — the premier global neuroscience event.
NBT will be there to learn and interact with our suppliers, we would love meeting you there as well
Yours,
The NBT team